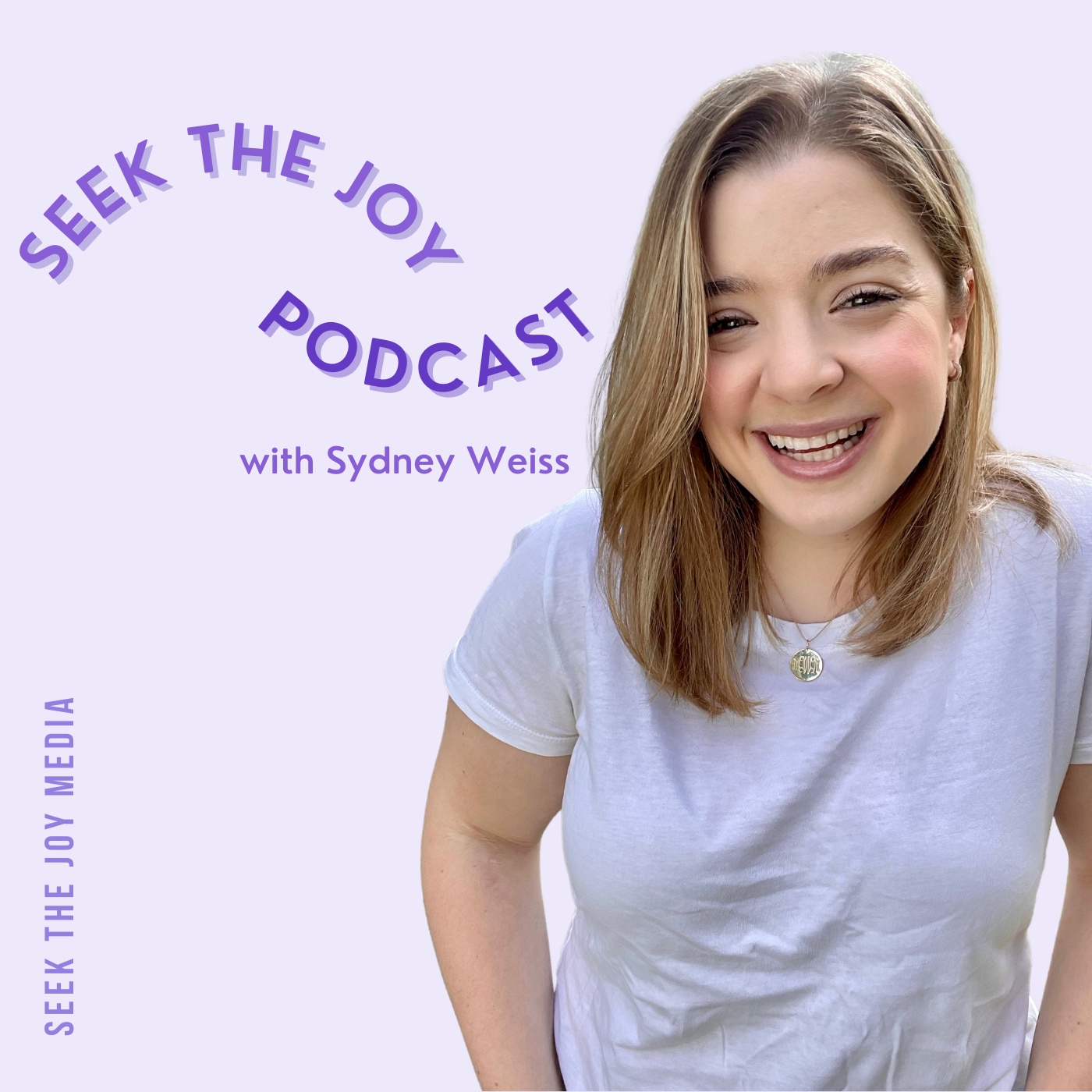 Happy #SeekTheJoy Tuesday! 
On the podcast today is one of my oldest friends - Alyse Friedman. Alyse has been working in the entertainment industry for as long as I can remember, and this is truly her passion. I really loved having this conversation with Alyse - it's always so much fun for me to have these conversations with my friends who are following their passions and putting themselves out there. 
We chat all about her journey, what she's learned about herself along the way, the importance of remaining patient with yourself, finding your footing, remaining grounded, how she finds joy, and much more. 
To learn more about today's episode, visit our website seekthejoypodcast.com/show-notes
**A couple of announcements **
- The second episode in our new series, The Power of Storytelling, airs on February 22nd! We want you to be part of it! To learn more and to submit your story, visit our website https://www.seekthejoypodcast.com/share-your-seekthejoy-story/ and fill out our interest form - and we'll get back to you ASAP. 
- Thank you to everyone who has been so kind to rate and review Seek The Joy Podcast on Apple iTunes! If you rate and review this podcast, e-mail me a screenshot of your review to sydney@seekthejoypodcast.com. As a token of my appreciation and gratitude for your love and support, I'll send you my NEW #SeekTheJoy Guide for Infusing More Joy into Your Life document! I've created this guide based on what I've learned from these #SeekTheJoy conversations. Along with this guide, you'll also receive two limited edition Seek The Joy Podcast stickers which I will mail out to you!​​​
I can't wait to share this with you guys. 
Until next week, ✨ #SeekTheJoy - hit SUBSCRIBE - and it would mean so much if you could give the podcast a rating and/or review on iTunes ✨