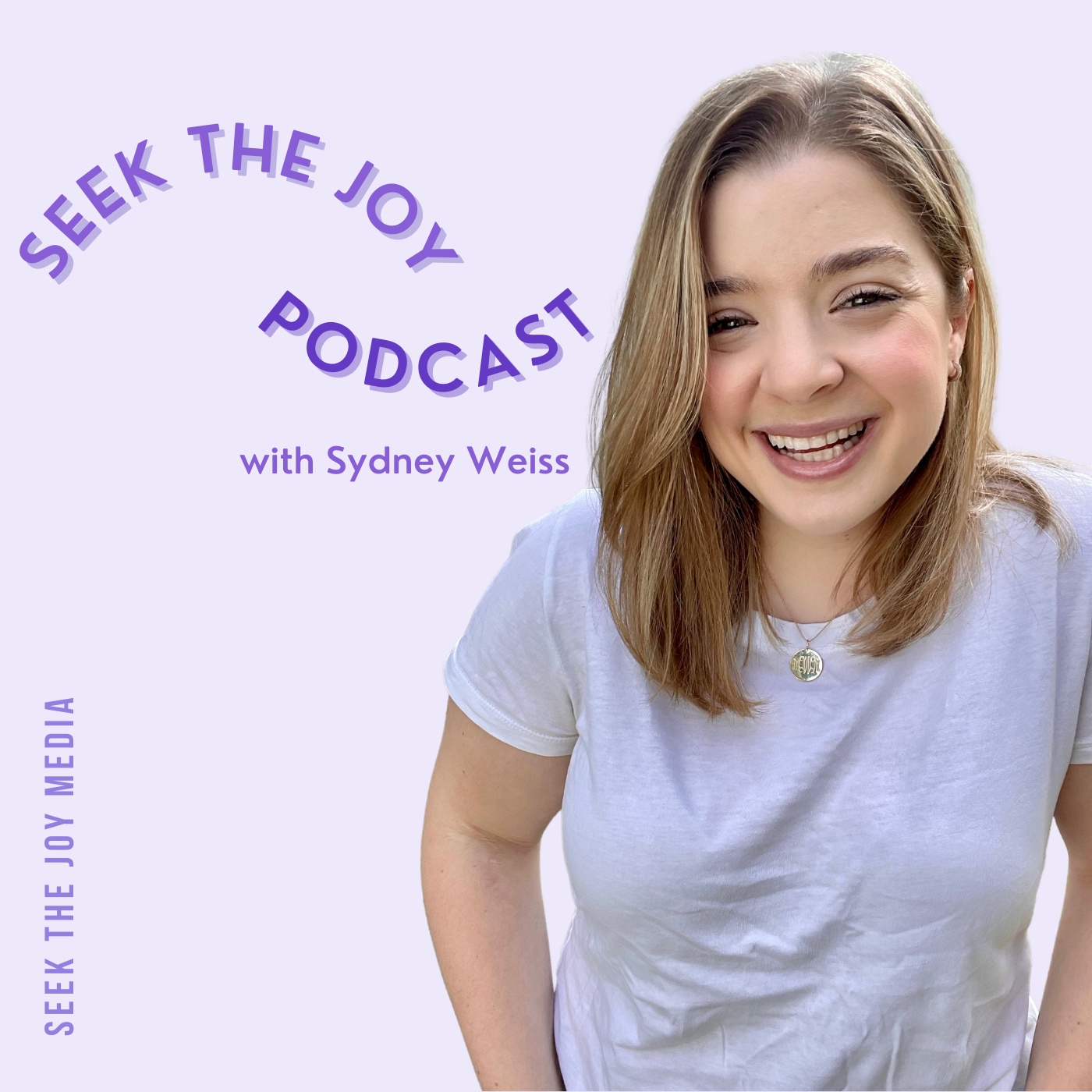 Happy #SeekTheJoy Tuesday! On the podcast this week is Elana Lyn Gross, freelance journalist and the founder of the personal and professional development website, Elana Lyn.
I was SO excited to chat with Elana for Seek The Joy Podcast. I've been following along for about a year, and her blog has been such an incredible resource for me both professionally and personally. On today's episode we chat all about how Elana got started blogging, what it's been like making her writing public, sharing her voice, vulnerability, and passions with the world, and taking a leap of faith to transition into writing full-time. We also talked about remaining authentic, how she's been able to resist the urge to compare herself to others, what turning 30 taught her, developing self-love and self-care habits (like a great morning and evening routine!), joy in her life, and Elana also shares some amazing advice for aspiring freelance writers. 
To learn more about today's episode, head over to the show notes section of our website seekthejoypodcast.com/show-notes/elanalyngross
To learn more about Elana make sure to check out her website elanalyn.com and connect with her on Instagram @elanalyngross and Twitter @elanalyn
We want to thank today's sponsor Sudio! Sudio wants to revolutionize the way we see headphones - not just as a tech device but also as an accessory. I've been using The Regent (in white!) and they're officially a staple in my daily walking routine. I'd love for you guys to check out Sudio and their products here: https://goo.gl/s2hEcT and enter the code SEEKTHEJOY at checkout to receive 15% off any purchase. 
Until next week, ✨ #SeekTheJoy - hit SUBSCRIBE - and it would mean so much if you could give the podcast a rating and/or review on iTunes ✨ if you do, e-mail a screenshot of your review to sydney@seekthejoypodcast.com and we'll send you our brand NEW #SeekTheJoy Guide for Infusing More Joy into Your Life! Along with this guide, you'll also receive two limited edition Seek The Joy Podcast stickers that will be mailed out to you. We can't wait to send these out to you! 
We are gearing up for the sixth episode in The Power of Storytelling, which will air on June 21st! We want you to be part of it! To learn more and to submit your story, visit our website https://www.seekthejoypodcast.com/share-your-seekthejoy-story/ and fill out our interest form - and we'll get back to you ASAP. 
Connect with us! ✨✨
Instagram instagram.com/seekthejoypodcast
Facebook fb.me/seekthejoypodcast
E-mail sydney@seekthejoypodcast.com