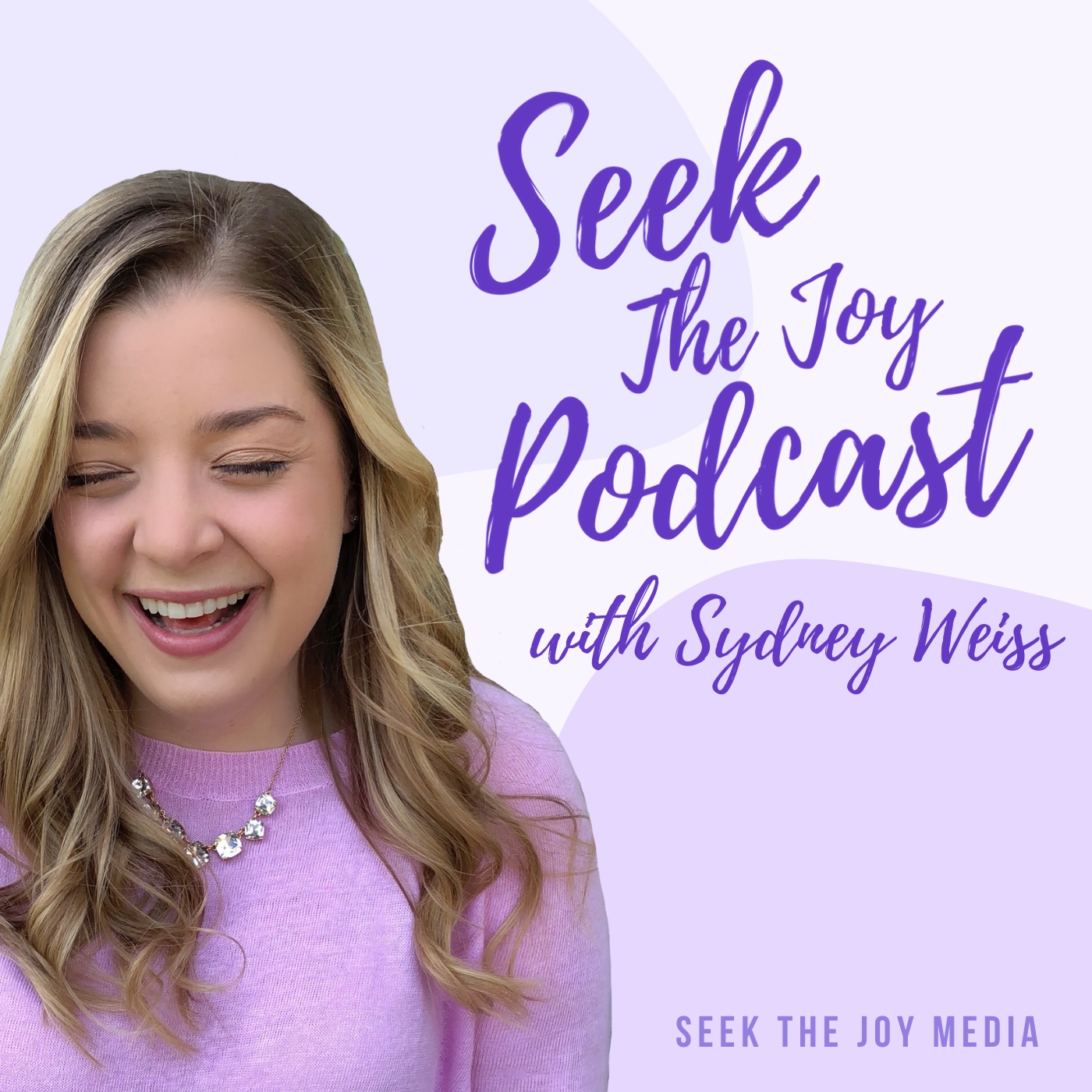 Happy #SeekTheJoy Tuesday!
On the podcast this week is Lisandra Vasquez - the smiling face and intuitive beautiful photographer behind Auraology.
In this week's episode . . . 
- Lisandra's journey with photography, reading energy, and her desire to go deeper that led her to Kundalini Yoga and a 40-day meditation that brought her to aura photography.
- We dive deep into aura magic - what our aura is, the different colors in our aura and its placement, auras that expand out vs. auras that are closer in, and how a reading works (plus Lisandra breaks down the colors and energy in my aura - and it's crazy accurate!)
- We talk about living in alignment, shaping and taking advantage of the energy we're sharing with the world, checking in with our intuition, and embracing the lessons that appear for greater healing.
-Plus, we talk about doing the inner work to balance the divine feminine and masculine, surrendering to the universe and trusting that we've done the work, Lisandra shares her biggest dream, and so much more!
For more information on this week's episode visit www.seekthejoypodcast.com/show-notes 
To learn more about Lisandra and Auraology check out their website www.auraology.net and you can find them on Instagram @_auraology_ and Facebook @auraology111
I'd love for you to check out this episode and join the conversation! ✨✨
Instagram instagram.com/seekthejoypodcast
Facebook fb.me/seekthejoypodcast
Twitter twitter.com/seekthejoypod
E-mail sydney@seekthejoypodcast.com 
Rate and Review Seek The Joy! When you do, e-mail a screenshot of your review to sydney@seekthejoypodcast.com and we'll send you our NEW and improved #SeekTheJoy Guide for Infusing More Joy into Your Life! 
SEEK THE JOY GUIDES: This Summer we're releasing THREE (yes, three!) guides and I couldn't be more excited! Click here to learn more and get your hands on a little more joy in your life.
Did you hear, we're on PATREON! Your support of this podcast means the world. Full of rewards and exclusive content, we can't wait to take this joy journey to the next level. Sing up to be a patron of the podcast here: patreon.com/seekthejoypodcast
JOY CORNER a new interview-style blog series spotlighting inspiring souls, moments that bring you joy, products we love, and so much more. Join our corner of the internet and check out this week's features. Ready to share your light, magic and joy? Get in touch here to share your joys, passions and moments of inspiration. a new post in this series goes live on our site every Thursday.
We are gearing up for the next episode in THE POWER OF STORYTELLING! To learn more and to submit your story, visit our website https://www.seekthejoypodcast.com/share-your-seekthejoy-story/ and fill out our interest form.