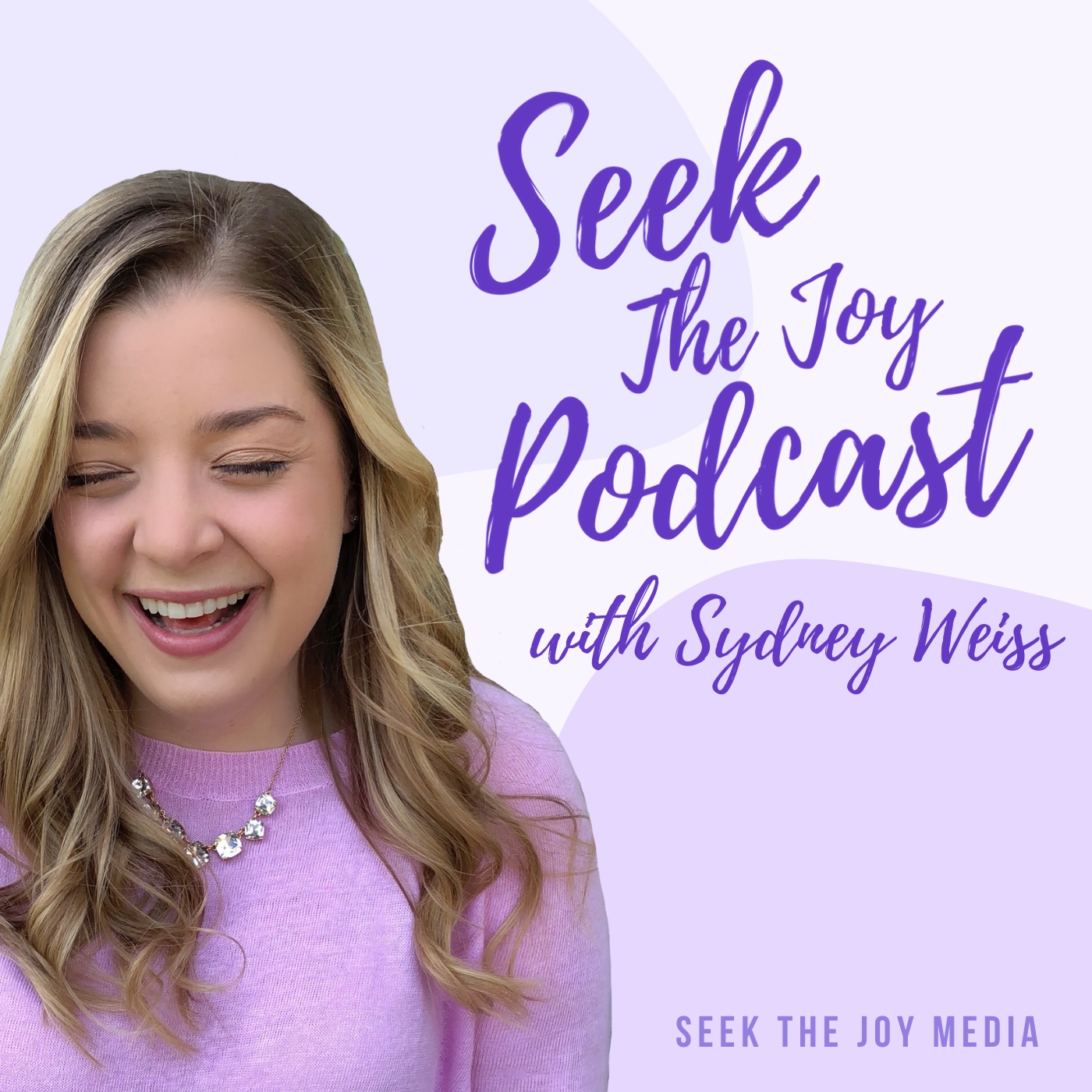 Happy #SeekTheJoy Tuesay! On the podcast this week is Mirna Valerio, aka The Mirnavator. Mirna is an ultramarathon runner, full-time adventurer, author, former educator, mom, and so kind, full of love and joy, and all around inspiration.
Mirna is a force of nature and I'm so excited and grateful to be able to bring you her story, her voice, and her mission of empowerment, body positivity, and adventure. On this week's episode we chat about Mirna's love for running and adventure, why curiosity is an essential part of our growth, pushing past fear, and the epic race she just completed. We chat about the inspiration behind her blog, Fat Girl Running, the REI Documentary, and Mirna opens up about living her life publicly and how her vulnerability has inspired others to push outside of their comfort zones and choose adventure. We also chat about redefining athleticism, dealing with negative comments, why it's so important to embrace the body we're in, the challenges she's taking on next, and SO much more!
Mirna has unapologetically owned her joy, her story, and her truth - and you guys are going to fall in love with her. I cannot wait for you to check out this episode. 
To learn more about this week's episode head over to seekthejoypodcast.com/show-notes/mirnavalerio
To learn more about Mirna visit her webiste themirnavator.com and you can find her on Instagram @themirnavator and on Twitter @themirnavator and Facebook @themirnavator. 
You can find her blog Fat Girl Running here 
You can find her book A Beautiful Work in Progress here 
You can find the REI Documentary "REI Presents: The Mirnavator" here
P.S. Our SECOND giveaway in our month of giveaways to celebrate the one-year anniversary of the podcast went live yesterday on our Instagram page! Thank you so much to all of the generous women and companies that participated in this week's giveaway! Make sure to head on over to our Instagram page for all of the details and how to enter. 
Did you hear? We launched #SeekTheJoy merch! (cue internal screaming!!!) Yup, Seek The Joy bracelets are here and I am SO EXCITED. Check them out here - I can't wait to see you guys rockin your bracelet!
We're now on PATREON!! Your support of this podcast means the world. Full of rewards and exclusive content, we can't wait to take this joy journey to the next level. Sign up to be a patron of the podcast here: patreon.com/seekthejoypodcast
Until next week, ✨ #SeekTheJoy - hit SUBSCRIBE - and it would mean so much if you could give the podcast a rating and/or review on iTunes ✨ if you do, e-mail a screenshot of your review to sydney@seekthejoypodcast.com and we'll send you our #SeekTheJoy Guide for Infusing More Joy into Your Life! Along with this guide, you'll also receive two limited edition Seek The Joy Podcast stickers that will be mailed out to you. We can't wait to send these out to you! 
We are gearing up for the tenth episode in The Power of Storytelling, which will air on October 16th! We want you to be part of it! To learn more and to submit your story, visit our website https://www.seekthejoypodcast.com/share-your-seekthejoy-story/ and fill out our interest form.
Connect with us! ✨✨
Instagram instagram.com/seekthejoypodcast
Facebook fb.me/seekthejoypodcast
Twitter twitter.com/seekthejoypod
E-mail sydney@seekthejoypodcast.com