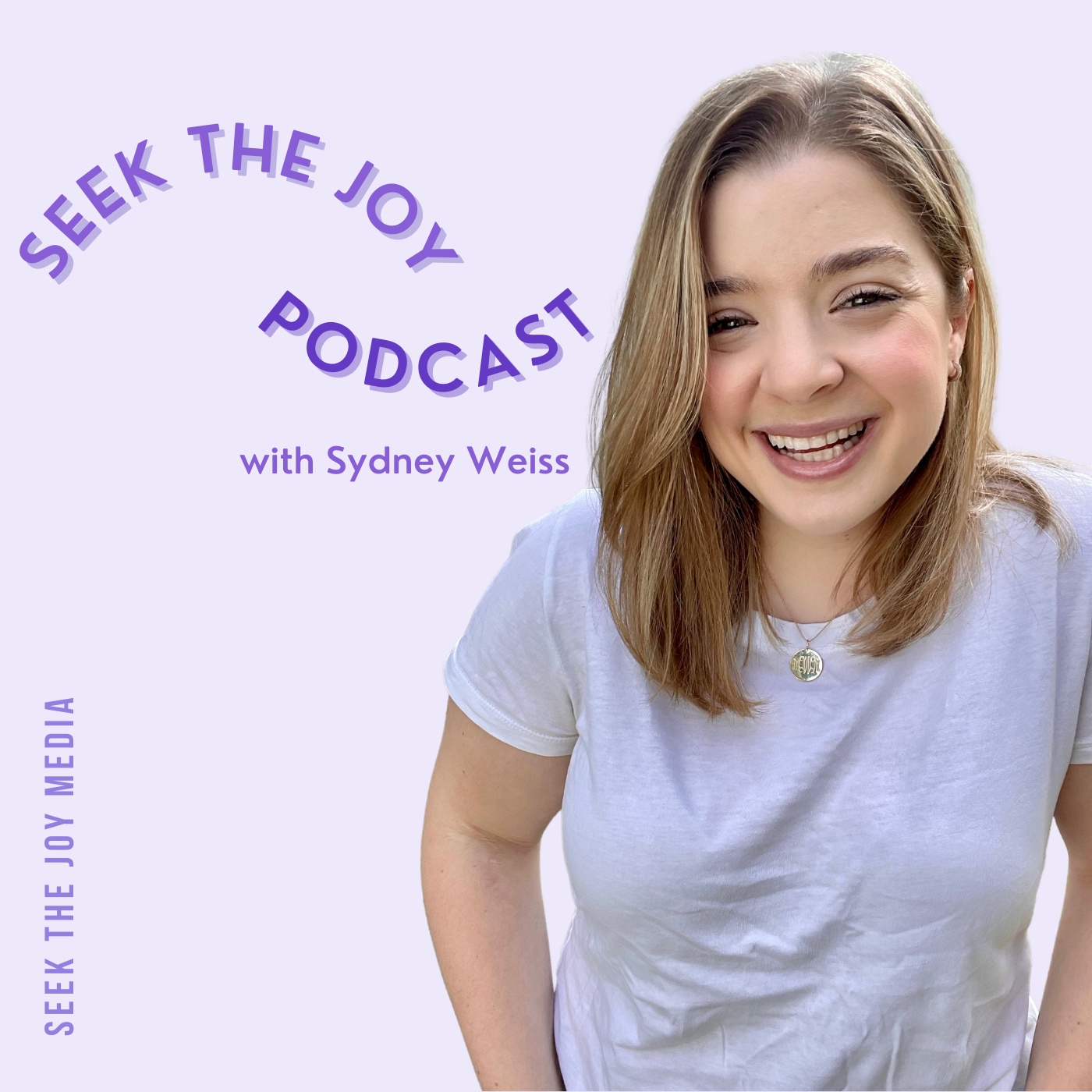 Happy #SeekTheJoy Tuesday! 
On the podcast this week is Jodi Mannis - mom, baker, artist and the cookie goddess behind Good Vibes Cookie Co.
In this week's episode . . .
- Jodi shares the inspiration behind Good Vibes Cookie Co., creating her first geode cookie, and combining her design background, experiences, passions, and spirituality into creating a beautiful business baked with sweet intentions.
- Jodi walks us through her magical cookie creation process, what it's like bringing her kids into the kitchen with her, how she's keeping up with the demand for her confectionary magic, and how she chooses which crystal variations to include in the boxes.
- We chat all about the crystal connection with her grandfather, the role crystals have played in her life and her business, and her go-to crystals right now.
- Plus, Jodi shares with us the role spirituality and trusting her intuition has played in her journey, her go-to affirmation, what's next for Jodi and Good Vibes, and so much more!
For more information on this week's episode visit www.seekthejoypodcast.com/show-notes 
To learn more about Jodi and to get your hands on the incredible magic she's sharing and creating through her cookies, visit her on Instagram @goodvibescookieco and on her site www.goodvibescookieco.com
I'd love for you to check out this episode and join the conversation! ✨✨
Instagram instagram.com/seekthejoypodcast
Facebook fb.me/seekthejoypodcast
Twitter twitter.com/seekthejoypod
E-mail sydney@seekthejoypodcast.com 
Rate and Review Seek The Joy! When you do, e-mail a screenshot of your review to sydney@seekthejoypodcast.com and we'll send you our NEW and improved #SeekTheJoy Guide for Infusing More Joy into Your Life! 
Did you hear, we're on Patreon! Your support of this podcast means the world. Full of rewards and exclusive content, we can't wait to take this joy journey to the next level. Sing up to be a patron of the podcast here: patreon.com/seekthejoypodcast
Grab your Seek The Joy bracelet today! These are limited edition and they're going FAST! Check them out here - I can't wait to see you guys rockin your bracelet! 
Introducing Joy Corner a new interview-style blog series spotlighting inspiring souls, moments that bring you joy, products we love, and so much more. Join our corner of the internet and check out this week's features. Ready to share your light, magic and joy? Get in touch here to share your joys, passions and moments of inspiration. a new post in this series goes live on our site every Thursday.
We are gearing up for the next episode in The Power of Storytelling! To learn more and to submit your story, visit our website https://www.seekthejoypodcast.com/share-your-seekthejoy-story/ and fill out our interest form.