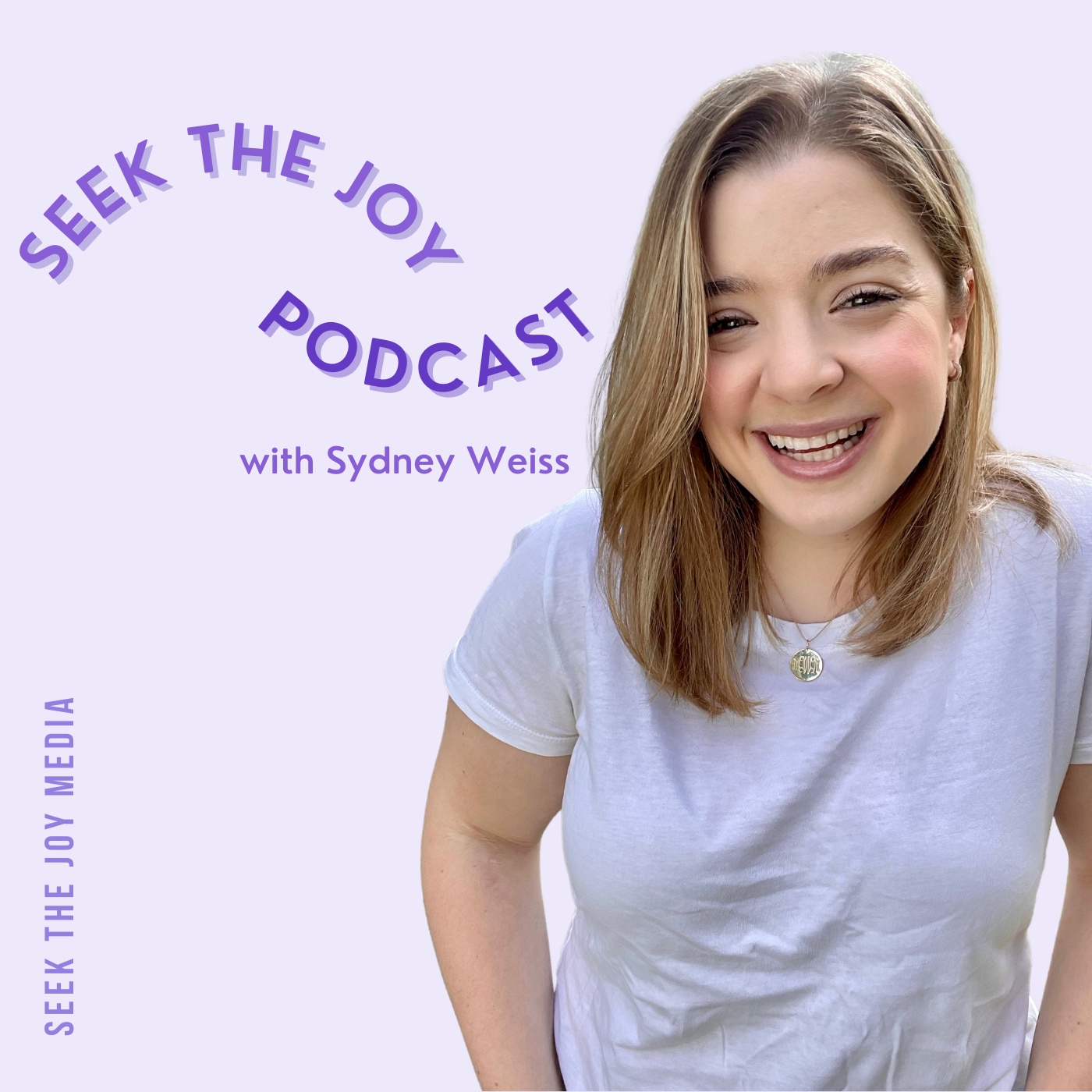 Happy #SeekTheJoy Tuesday! On the podcast this week is Melissa Palmer, the CEO of OSEA Malibu. OSEA was founded over 20 years ago by Melissa's mother, Jenefer Palmer, and it was born out of the desire to create active, organic, and natural luxury skincare products free of toxic and synthetic ingredients that embody the core elements of wellness: ocean, sun, earth and atmosphere.
This week's episode is one of those conversations where I lost track of time, and it's definitely one of my favorites by far. I loved getting to know Melissa and learning more about her journey and the OSEA story. Melissa is such a kind and inspiring woman and leader - and it's an honor to be her first podcast!
Today's episode is a fun one, and we really get a behind the scenes look at the incredible family story behind OSEA, what it was like for Melissa growing up with a bathtub always full of seaweed, working and collaborating as a family, and transitioning from a one-woman show to having a successful team. We also had a wonderful conversation about confronting and pushing past moments of self-doubt, tapping back into Melissa's creativity, letting go of perfectionism, her self-care practice (and checklist!), and so much more.
To learn more about today's episode head over to the show notes section of our website seekthejoypodcast.com/show-notes/melissapalmer
To learn more about Melissa and OSEA, visit their website oseamalibu.com and you can find them on Instagram.com/oseamalibu and on Facebook.com/oseamalibu and at spas and stores around the country!
Guys, get excited!! Melissa and OSEA are offering Seek The Joy Podcast listeners free standard shipping on US orders! Just visit oseamalibu.com, fill up your cart with some products you love, and enter the code seekthejoy at checkout! 
Until next week ✨ #SeekTheJoy - hit SUBSCRIBE - and it would mean so much if you could give the podcast a rating and/or review on iTunes ✨ If you do, e-mail a screenshot of your review to sydney@seekthejoypodcast.com and we'll send you our brand NEW #SeekTheJoy Guide for Infusing More Joy into Your Life! Along with this guide, you'll also receive two limited edition Seek The Joy Podcast stickers that will be mailed out to you. We can't wait to send these out to you! 
We are gearing up for the fifth episode in The Power of Storytelling, which will air on May 17th! We want you to be part of it! To learn more and to submit your story, visit our website https://www.seekthejoypodcast.com/share-your-seekthejoy-story/ and fill out our interest form - and we'll get back to you ASAP. 
Connect with us! ✨✨
Instagram instagram.com/seekthejoypodcast
Facebook fb.me/seekthejoypodcast
E-mail sydney@seekthejoypodcast.com