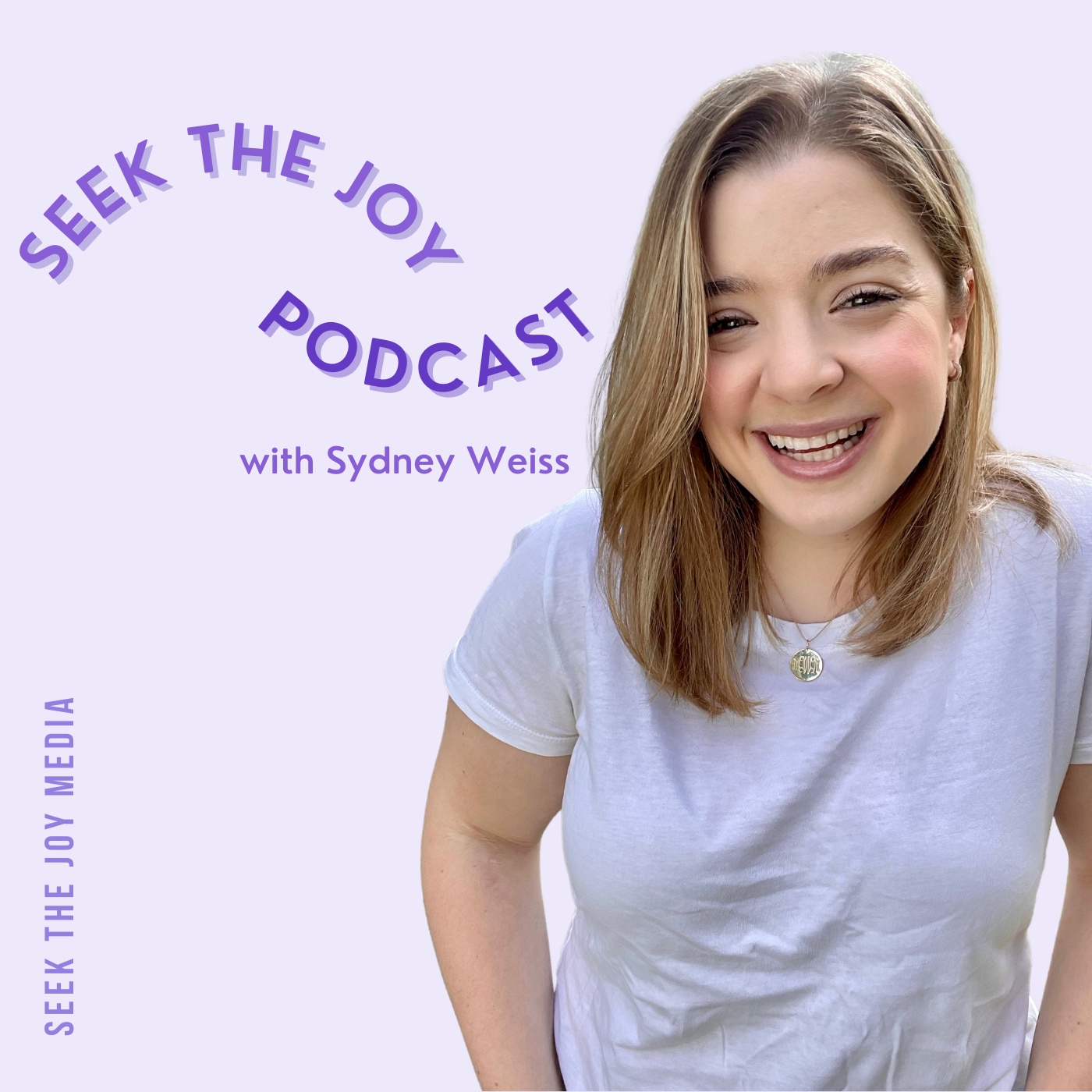 Happy #SeekTheJoy Tuesday! On the podcast this week is Nikki Novo - bestselling author, intuitive dating coach, and psychic medium.
I first learned about Nikki after listening to her on the We Met at Acme podcast last year. And then I heard her on That's So Retrograde, and I knew we had to have a conversation for Seek The Joy!
I've wanted to have a conversation for so long about conscious and mindful relationships, but truthfully I had no idea where to start! I'm so glad Nikki joined me on the podcast this week to chat about:
Nikki's career journey and how she became an intuitive dating coach.
Cultivating mindful and conscious relationships in today's swiping culture, embracing fear and choosing our courage, and what it means to connect to and rely on our intuition with dating.
Removing shame and judgment, recognizing our worthiness, opening ourselves up to receive love, and dating as a spiritual journey to self.
Plus, Nikki shares with us her go-to mantra, her top tips and best practices when using dating apps, and so much more!
To learn more about Nikki and her offerings, connect with her on her website www.nikkinovo.com and on Instagram @nikkinovo. You can find her book The Final Swipe on Amazon here and tune in to her podcast The Final Swipe Podcast here
I'd love for you to check out this episode and join the conversation! ✨✨
Instagram instagram.com/seekthejoypodcast
Facebook fb.me/seekthejoypodcast
Twitter twitter.com/seekthejoypod
E-mail sydney@seekthejoypodcast.com 
RATE AND REVIEW Seek The Joy! When you do, e-mail a screenshot of your review to sydney@seekthejoypodcast.com and we'll send you our NEW and improved #SeekTheJoy Guide for Infusing More Joy into Your Life! 
SEEK THE JOY GUIDES: They're here and they're LIVE!! From our Seek The Joy Guide to Podcasting to Seek The Joy Guide Pitching Guests,  click here to learn more and get your hands on a little more joy in your life.
CALL US: Did you hear? We've got a new phone number for the show and we want to hear from you! We're getting ready to celebrate two years of Seek The Joy Podcast, and we'd love to hear from you. Whether you want to share what this show has meant to you, your favorite episode, or just want to say hi, leave us a voicemail at (310) 601 - 8334. Can't wait!
Did you hear, we're on PATREON! Your support of this podcast means the world. Full of rewards and exclusive content, we can't wait to take this joy journey to the next level. Sing up to be a patron of the podcast here: patreon.com/seekthejoypodcast
JOY CORNER a new interview-style blog series spotlighting inspiring souls, moments that bring you joy, products we love, and so much more. Join our corner of the internet and check out this week's features. Ready to share your light, magic and joy? Get in touch here to share your joys, passions and moments of inspiration. a new post in this series goes live on our site every Thursday.
We are gearing up for the next episode in THE POWER OF STORYTELLING! To learn more and to submit your story, visit our website https://www.seekthejoypodcast.com/share-your-seekthejoy-story/ and fill out our interest form.