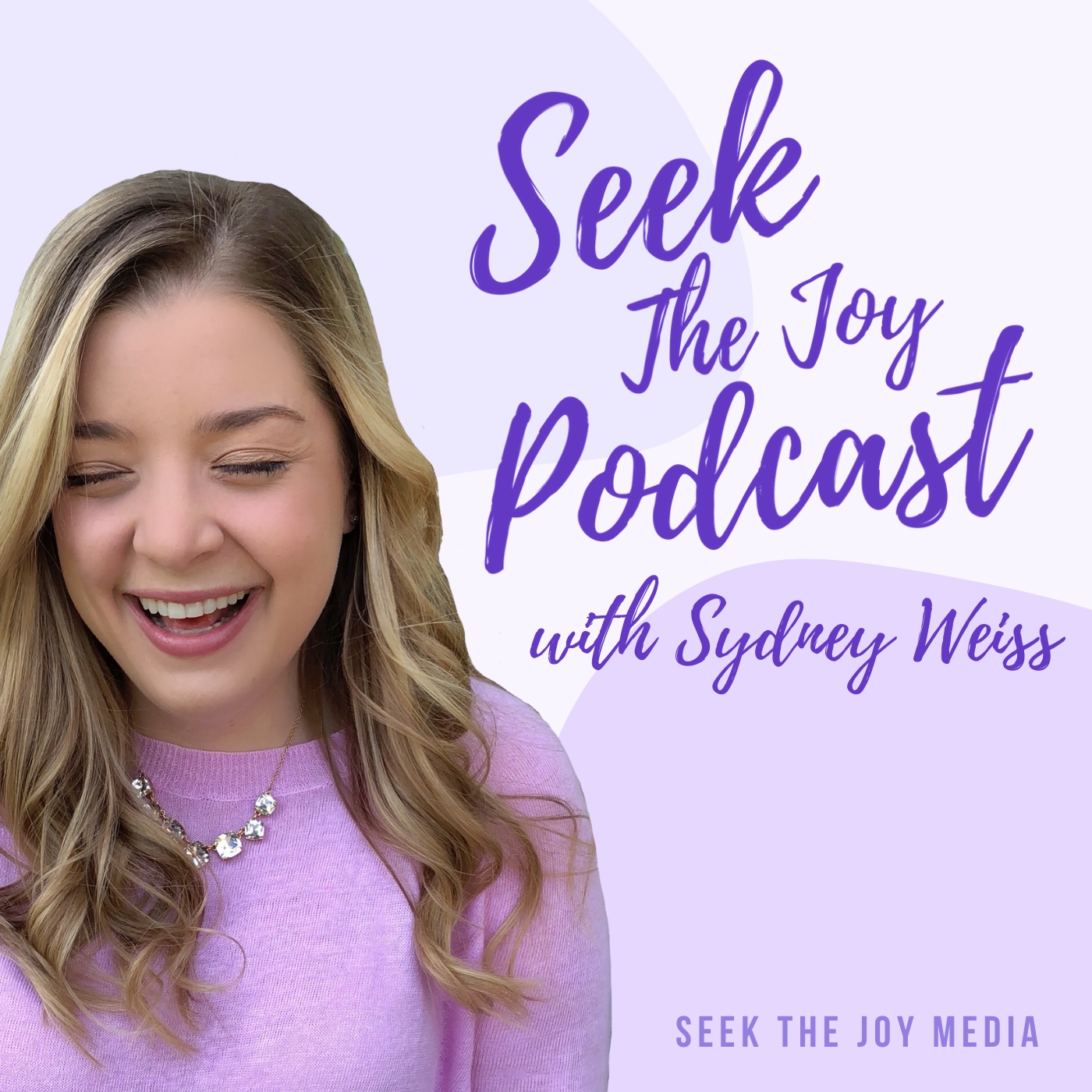 Happy #SeekTheJoy Tuesday! On the podcast this week is Melina Charis - alignment coach, creative entrepreneur and writer. 
After starting her blog almost a year ago, Melina created a completely new vision for her life and career. She started to make a plan to quit her 9-to-5 job in higher education, and in August 2019 she made the dream of working for herself and pursuing her creative passions a reality. Today, Melina is a full-time alignment coach and creative entrepreneur. 
I was so excited to have this conversation with Melina, she's in the midst of an incredible transition and in this week's new episode we chat about:
Melina's journey quitting her 9-to-5 to become an alignment coach and creative entrepreneur, learning to quiet the inner critic, and pushing past the voice that says you're not enough.
Launching her blog in 2018 and how it opened her up to writing again, the connections, creativity and joy it brought her, and being creative for the sake of being creative.
Melina opens up about her journey with anxiety, mental health and wellness, the role self-awareness has played in all of it, and the tools and practices she's relied on throughout life's transitions.
Plus, Melina shares her go-to mantra, the impact embracing her human design as a Projector has had on her business, her biggest dream, and so much more!
To learn more about Melina, her writing, and coaching program visit her website www.melinacharis.com and on Instagram @melinacharis Facebook @melinacharis Twitter @melinacharis and Pinterest @melinacharis
I'd love for you to check out this episode and join the conversation! ✨✨
Instagram instagram.com/seekthejoypodcast
Facebook fb.me/seekthejoypodcast
Twitter twitter.com/seekthejoypodo 
E-mail sydney@seekthejoypodcast.com 
RATE AND REVIEW Seek The Joy! When you do, e-mail a screenshot of your review to sydney@seekthejoypodcast.com and we'll send you our NEW and improved #SeekTheJoy Guide for Infusing More Joy into Your Life! 
SEEK THE JOY GUIDES: They're here and they're LIVE!! From our Seek The Joy Guide to Podcasting to Seek The Joy Guide Pitching Guests,  click here to learn more and get your hands on a little more joy in your life.
CALL US: Did you hear? We've got a new phone number for the show and we want to hear from you! We're getting ready to celebrate two years of Seek The Joy Podcast, and we'd love to hear from you. Whether you want to share what this show has meant to you, your favorite episode, or just want to say hi, leave us a voicemail at (310) 601 - 8334. Can't wait!
Did you hear, we're on PATREON! Your support of this podcast means the world. Full of rewards and exclusive content, we can't wait to take this joy journey to the next level. Sing up to be a patron of the podcast here: patreon.com/seekthejoypodcast
JOY CORNER a new interview-style blog series spotlighting inspiring souls, moments that bring you joy, products we love, and so much more. Join our corner of the internet and check out this week's features. Ready to share your light, magic and joy? Get in touch here to share your joys, passions and moments of inspiration. a new post in this series goes live on our site every Thursday.
We are gearing up for the next episode in THE POWER OF STORYTELLING! To learn more and to submit your story, visit our website https://www.seekthejoypodcast.com/share-your-seekthejoy-story/ and fill out our interest form.