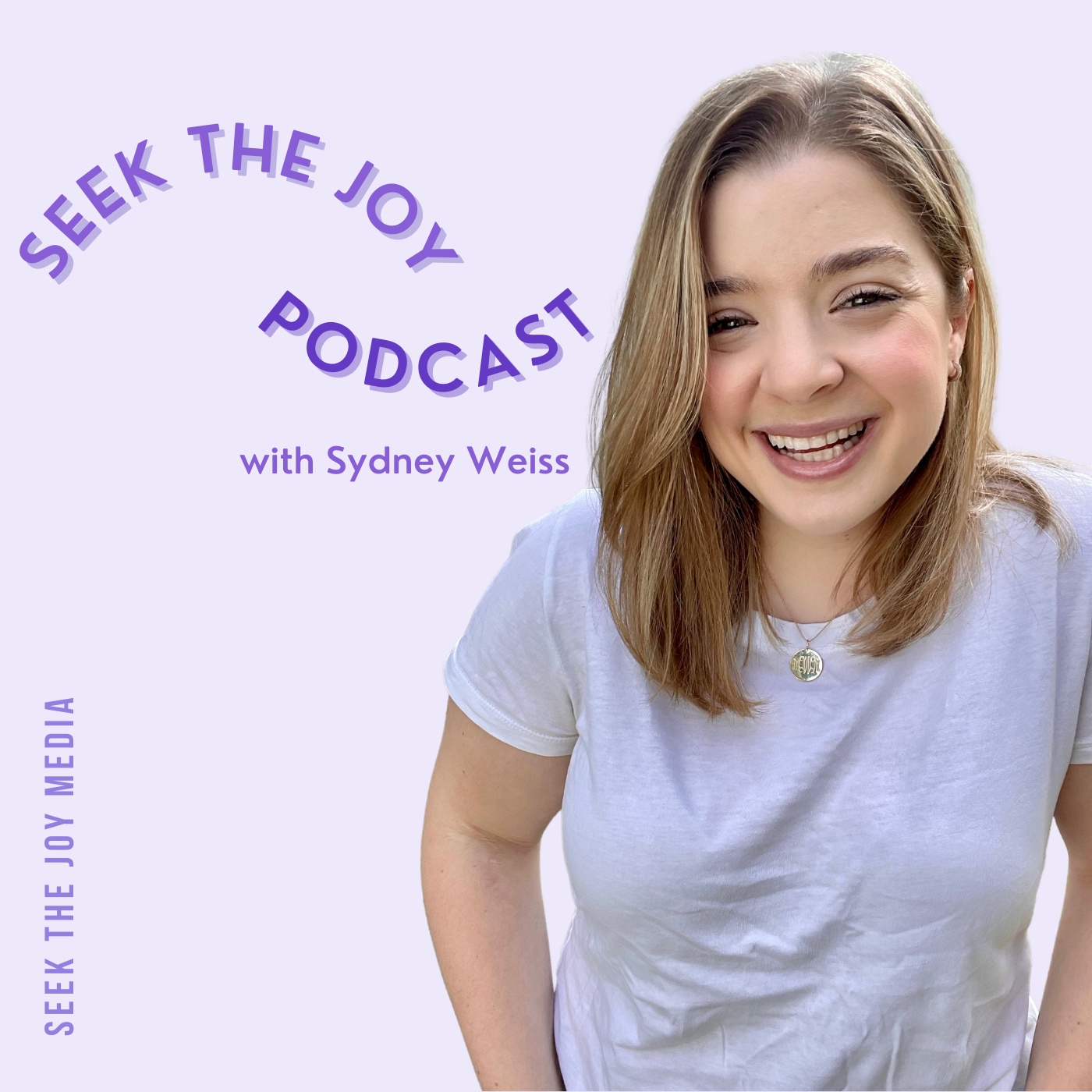 Happy #SeekTheJoy Tuesday!
On the podcast today is Liesl Ulrich-Verderber, Entrepreneur and Chief Operating Office of Ever Widening Circles, and Founder of EWCed and Amazing World Media.
We chat about Ever Widening Circles, where it started and their mission, and how Ever Widening Circles has changed her perspective and reignited her lifelong passion for finding beauty in the world.
Liesl shares the power of curiosity and slow, continuous progress, why we need to look at media and what we consume like a well-rounded diet, and the impact of sharing good news.
Plus, Liesl shares what's bringing her joy during quarantine, the realities of working from home and losing a sense of balance (p.s., it's normal!), tools Liesl relies on to stay present and take care of herself, her biggest dream, and so much more!
To connect with Liesl and Ever Widening Circles visit their website https://everwideningcircles.com/ and on Instagram @everwideningcircles @liesl.uv Facebook @everwideningcircles Twitter @EWCtweets and you can learn more about their app here
Get your tickets to the Conspiracy of Goodness Summit on October 4th, 2020. 2pm-6pm EST!
Ever Widening Circles, is hosting a truly unique virtual conference around the theme of "Finding Goodness"! Rediscover the joy, wonder, and awe that our world still has to offer with a lineup of brilliant artists and thought leaders! 
In an afternoon of talks, interactive sessions, and live Q&A you will get the tools and insights you need to manage the negativity of these times and lead a happier, more meaningful life.
Visit www.cogsummit.com to purchase tickets and learn more about this special event and enter the code seekthejoy to receive 20% off at checkout.
We'd love for you to check out this week's new episode and join the conversation ✨
Instagram instagram.com/seekthejoypodcast
Facebook fb.me/seekthejoypodcast
Twitter twitter.com/seekthejoypod
E-mail sydney@seekthejoypodcast.com 
Show Notes: www.seekthejoypodcast.com/show-notes
CELEBRATE WITH US: We are celebrating THREE YEARS of Seek The Joy Podcast on October 3rd! We're celebrating this year on Zoom and I'd love for you to join! Save the date for Saturday October 3rd at 2pm PT and RSVP here!