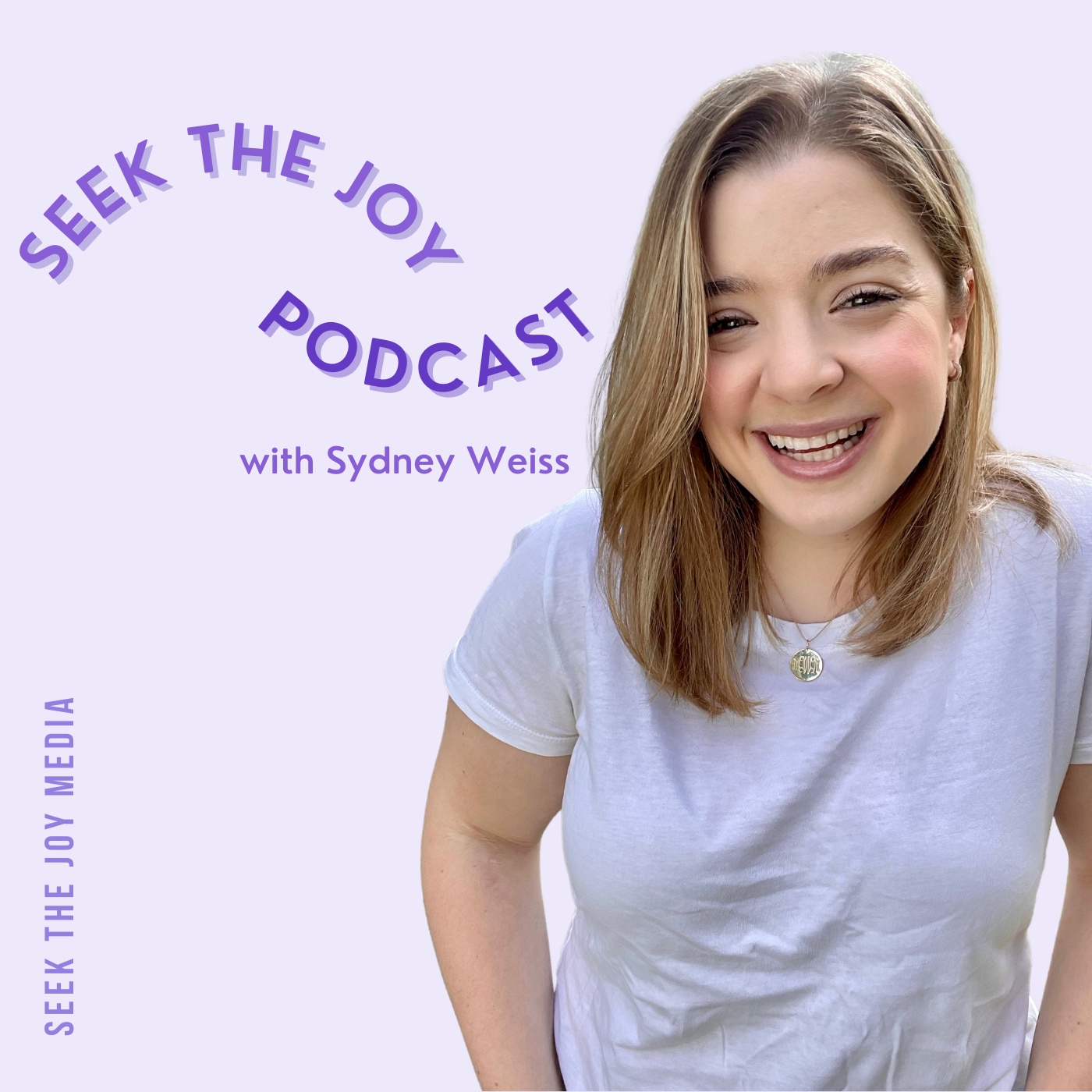 Happy #SeekTheJoy Tuesday!
On the podcast today is Lindsay Gardner, illustrator, artist and author of the new book, WHY WE COOK: Women On Food, Identity, and Connection.
Why We Cook highlights the voices of women in the culinary world, their varied perspectives and experiences, and is a beautiful celebration of where food meets feminism. Food has the power to connect us, and bring about greater empathy, compassion, and understanding. In many ways, Lindsay's beautiful illustrations and writing serves to empower all women to reclaim their place in the kitchen.
In today's episode Lindsay and I chat about:
The inspiration behind Why We Cook, Lindsay's desire to share the perspectives and achievements of women in the culinary world that are often overlooked, and the questions that drove Lindsay's research for the book.

The impact of COVID-19 on the food and restaurant industry, what we can learn from being in the kitchen, the power of food to connect us, and cooking as a form of storytelling.

Lindsay gives us a behind the scenes look at the first interview she did for the book, the conversation that surprised her the most, and we dive into just some of the profiles in the book, from Carla Hall, Gray Chapman, Celia Sack to Gail Simmons.

Plus, Lindsay shares the greatest lesson she learned from writing the book, how her relationship to cooking has changed, her biggest dream, and so much more!
We'd love for you to check out this week's new episode and join the conversation ✨
To connect with Lindsay and learn more visit her website https://lindsaygardnerart.com and on Instagram @lindsaygardnerart and you can find Why We Cook here
YouTube: Subscribe to our new YouTube channel here: https://www.youtube.com/channel/UCUEPZ_6AgmGcGni7wMf-_TA
Instagram https://www.instagram.com/seekthejoypodcast
Facebook https://www.fb.me/seekthejoypodcast
Twitter https://www.twitter.com/seekthejoypod
E-mail sydney@seekthejoypodcast.com
Show Notes: https://www.seekthejoypodcast.com/show-notes
Subscribe to our newsletter https://www.seekthejoypodcast.com/subscribe
MERCH: Seek The Joy Merch is here! Grab your favorite Seek The Joy t-shirt and sweatshirt here
BETTERHELP: Today's episode is sponsored by Betterhelp. We're going through challenging times, and we know you're feeling it too! Now more than ever it's important we have reliable resources we can turn to. That's where Betterhelp comes in. 
Betterhelp will assess your needs and match you with your own licensed professional therapist, and it's easy and free to change counselors if you don't think the person you're matched with is a good fit. This service is available for people worldwide too. Betterhelp offers a broad range of expertise in their counselor network. You'll get timely and thoughtful responses, plus you can schedule weekly video or phone sessions too. 
We want you to be able to live a happier, more joyful, and ease filled life, and I'm excited to share that as a listener of Seek The Joy Podcast, you will you get 10% off your first month by going to https://www.better help.com/seekthejoy
Join over one million people taking charge of their mental health with the help of an experienced professional https://www.better help.com/seekthejoy
RATE AND REVIEW Seek The Joy! When you do, e-mail a screenshot of your review to sydney@seekthejoypodcast.com and we'll send you our NEW and improved #SeekTheJoy Guide for Infusing More Joy into Your Life!
SEEK THE JOY GUIDES: They're here and they're LIVE!! From our Seek The Joy Guide to Podcasting to Seek The Joy Guide Pitching Guests, click here (https://www.seekthejoypodcast.com/seekthejoyguides) to learn more and get your hands on a little more joy in your life.