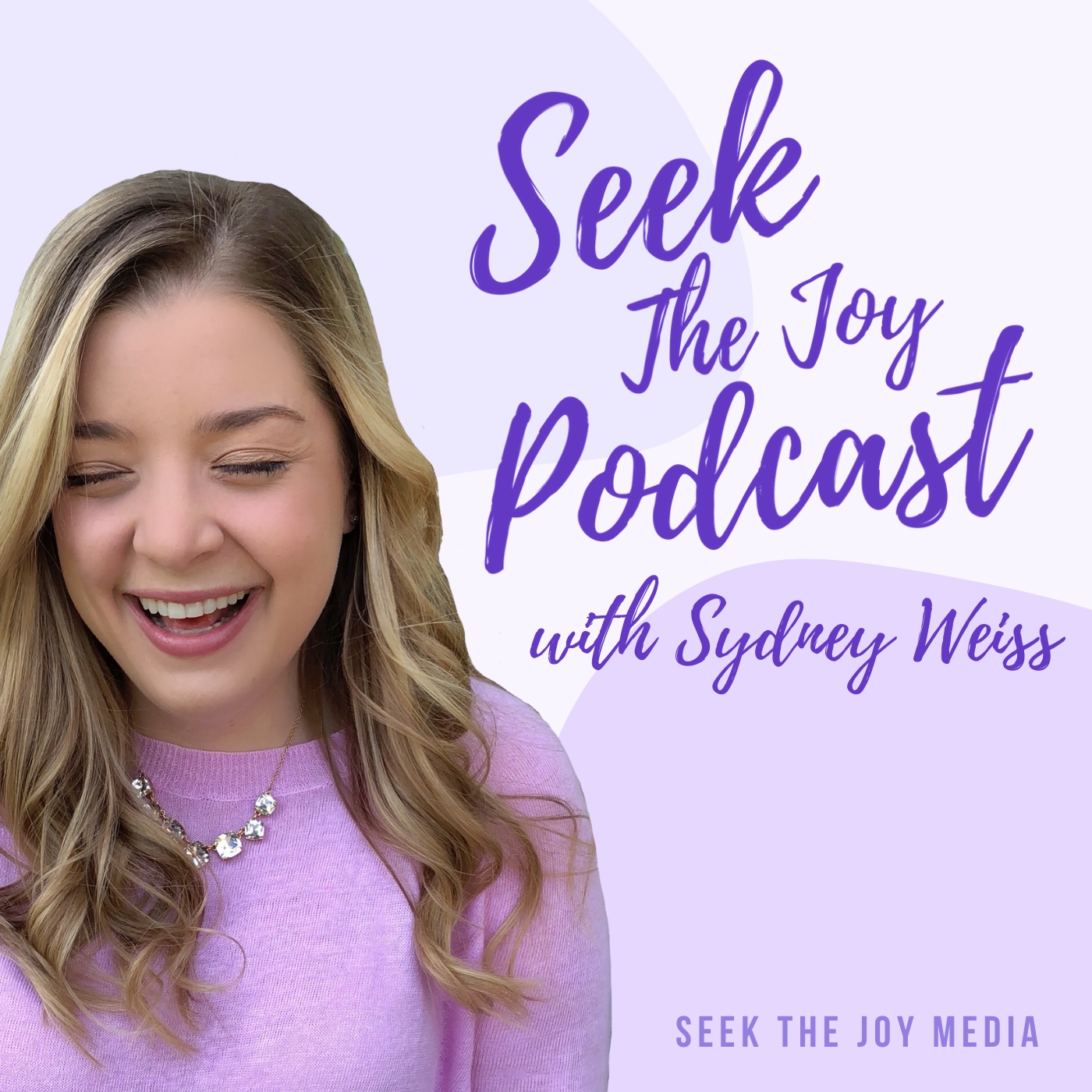 Happy #SeekTheJoy Tuesday! I can't even believe that I'm typing this but guys, it's been one year since I launched Seek The Joy Podcast! Pop the confetti because it's time to celebrate!! 🎉🎉
This week's episode is a giant thank you to each and every one of you for welcoming me into your lives week in and week out, for sharing your joy with me, for allowing me the opportunity to share my joy with you. Cue. The. Waterworks. 😭
I'm feeling so much love and gratitude for this last year, and I wouldn't be here without you. On this week's episode I chat all about this Seek The Joy journey - the highs, the lows, and just about everything in between. I share reflections from the last year, lessons learned, and what's ahead. 
If there's a moment from the last year, a guest, a quote, a lightbulb moment, anything really, that brought more joy into your life, will you share it with me? Tag me in your social media posts or send me an e-mail or a DM. I can't wait to start celebrating this moment with you!
We're celebrating all month long and we're kicking things off with the first of five giveaways!! Yup you read that right, five!! I really wanted to put something together to celebrate and say thank you to everyone who has been such a great friend to me and the podcast. A month of giveaways felt like a no brainer! 
To enter to win a copy of The I Am Journal, Own Your Awesome Affirmation Deck, Trust Yo'self Tote Bag, Sage and Crystals - head on over to our Instagram page for all of the details! 
I'm also going LIVE every Monday in October! Ah! Monday's at 4:30pm PST - see you then!
To learn more about this week's episode visit seekthejoypodcast.com/show-notes/one-year-anniversary 
Did you hear? We launched #SeekTheJoy merch! (cue internal screaming!!!) Yup, Seek The Joy bracelets are here and I am SO EXCITED. Check them out here - I can't wait to see you guys rockin your bracelet!
We're now on PATREON!! Your support of this podcast means the world. Full of rewards and exclusive content, we can't wait to take this joy journey to the next level. Sign up to be a patron of the podcast here: patreon.com/seekthejoypodcast
Until next week, ✨ #SeekTheJoy - hit SUBSCRIBE - and it would mean so much if you could give the podcast a rating and/or review on iTunes ✨ if you do, e-mail a screenshot of your review to sydney@seekthejoypodcast.com and we'll send you our #SeekTheJoy Guide for Infusing More Joy into Your Life! Along with this guide, you'll also receive two limited edition Seek The Joy Podcast stickers that will be mailed out to you. We can't wait to send these out to you! 
We are gearing up for the tenth episode in The Power of Storytelling, which will air on October 16th! We want you to be part of it! To learn more and to submit your story, visit our website https://www.seekthejoypodcast.com/share-your-seekthejoy-story/ and fill out our interest form.
Connect with us! ✨✨
Instagram instagram.com/seekthejoypodcast
Facebook fb.me/seekthejoypodcast
Twitter twitter.com/seekthejoypod
E-mail sydney@seekthejoypodcast.com