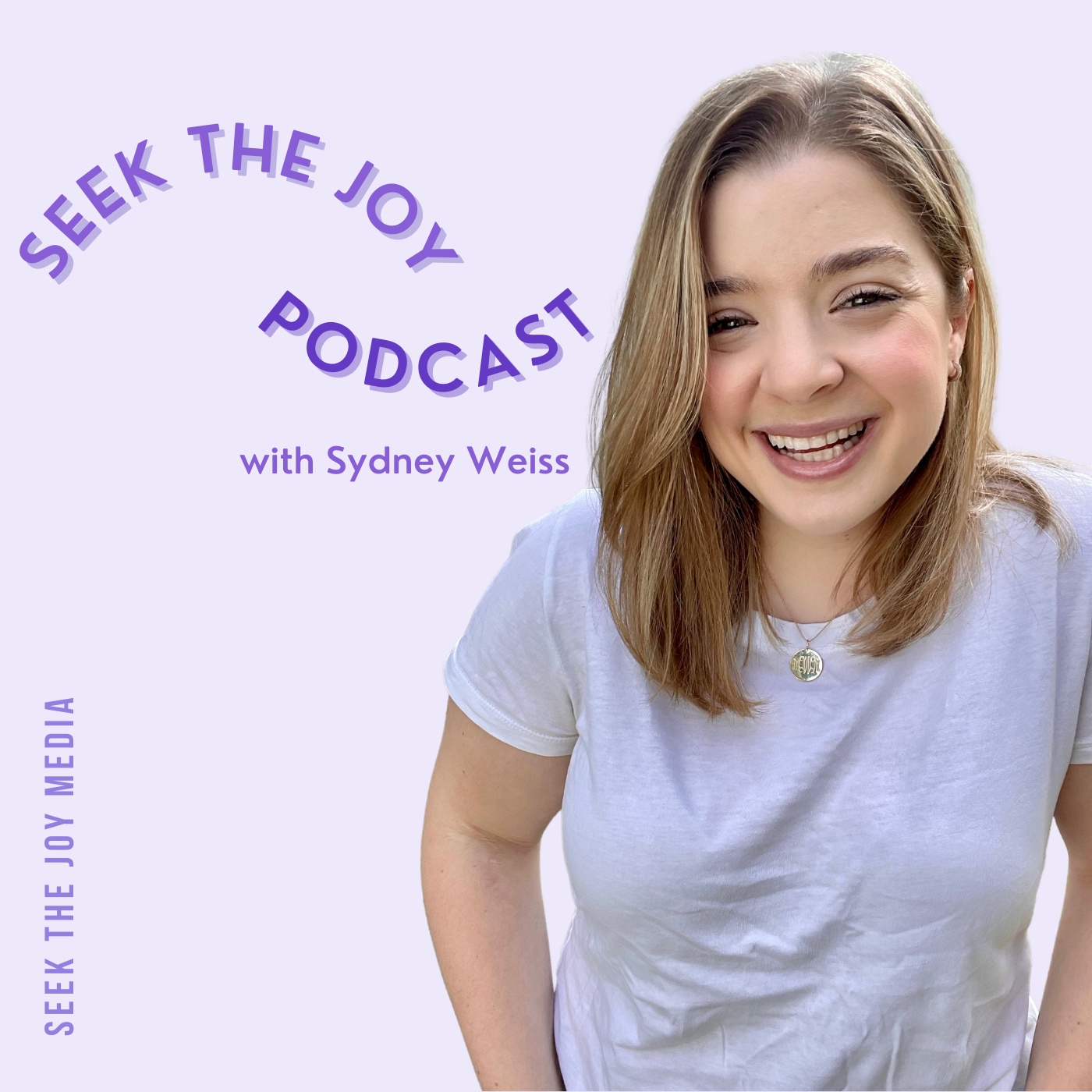 Happy #SeekTheJoy Tuesday!
On the podcast today is Vrin Rao, an Enneagram Coach and Meditation Teacher.
Vrin works with women and those who identify with the female energy to build strong and healthy relationships with themselves and others. She does this by using the personality framework of the Enneagram which helps us to understand the lens our ego sees the world through.
In today's episode we chat about:
Why we haven't been taught how to manage and sit in uncertainty, and the power of holding opposites

The connection between uncertainty, control, and compassion

Becoming more wholistic beings, the three centes of intelligence in the Enneagram, and how the Enneagram can help us navigate uncertainty

Reframing uncertainty as mystery

Why joy can come from uncertainty, Vrin's biggest dream, and so much more!
To connect with Vrin visit her website www.illuminate.nyc and on Instagram @illuminate.nyc you can find her Free Intention Setting Template here and coming soon! Enneagram Meditations: Get on the waitlist for this four week online course where we will be exploring the Enneagram energies through meditation, journaling, intention setting and prompts here
We'd love for you to check out this week's new episode and join the conversation ✨
YouTube: Subscribe to our new YouTube channel here: https://www.youtube.com/channel/UCUEPZ_6AgmGcGni7wMf-_TA
Instagram https://www.instagram.com/seekthejoypodcast
Facebook https://www.fb.me/seekthejoypodcast
Twitter https://www.twitter.com/seekthejoypod
E-mail sydney@seekthejoypodcast.com
Show Notes: https://www.seekthejoypodcast.com/show-notes
Subscribe to our newsletter https://www.seekthejoypodcast.com/subscribe
MERCH: Seek The Joy Merch is here! Grab your favorite Seek The Joy t-shirt and sweatshirt here
BETTERHELP: Today's episode is sponsored by Betterhelp.
We want you to be able to live a happier, more joyful, and ease filled life, and I'm excited to share that as a listener of Seek The Joy Podcast, you will you get 10% off your first month by going to https://www.better help.com/seekthejoy
Join over one million people taking charge of their mental health with the help of an experienced professional https://www.better help.com/seekthejoy
RATE AND REVIEW Seek The Joy! When you do, e-mail a screenshot of your review to sydney@seekthejoypodcast.com and we'll send you our NEW and improved #SeekTheJoy Guide for Infusing More Joy into Your Life!
SEEK THE JOY GUIDES: They're here and they're LIVE!! From our Seek The Joy Guide to Podcasting to Seek The Joy Guide Pitching Guests, click here (https://www.seekthejoypodcast.com/seekthejoyguides) to learn more and get your hands on a little more joy in your life.