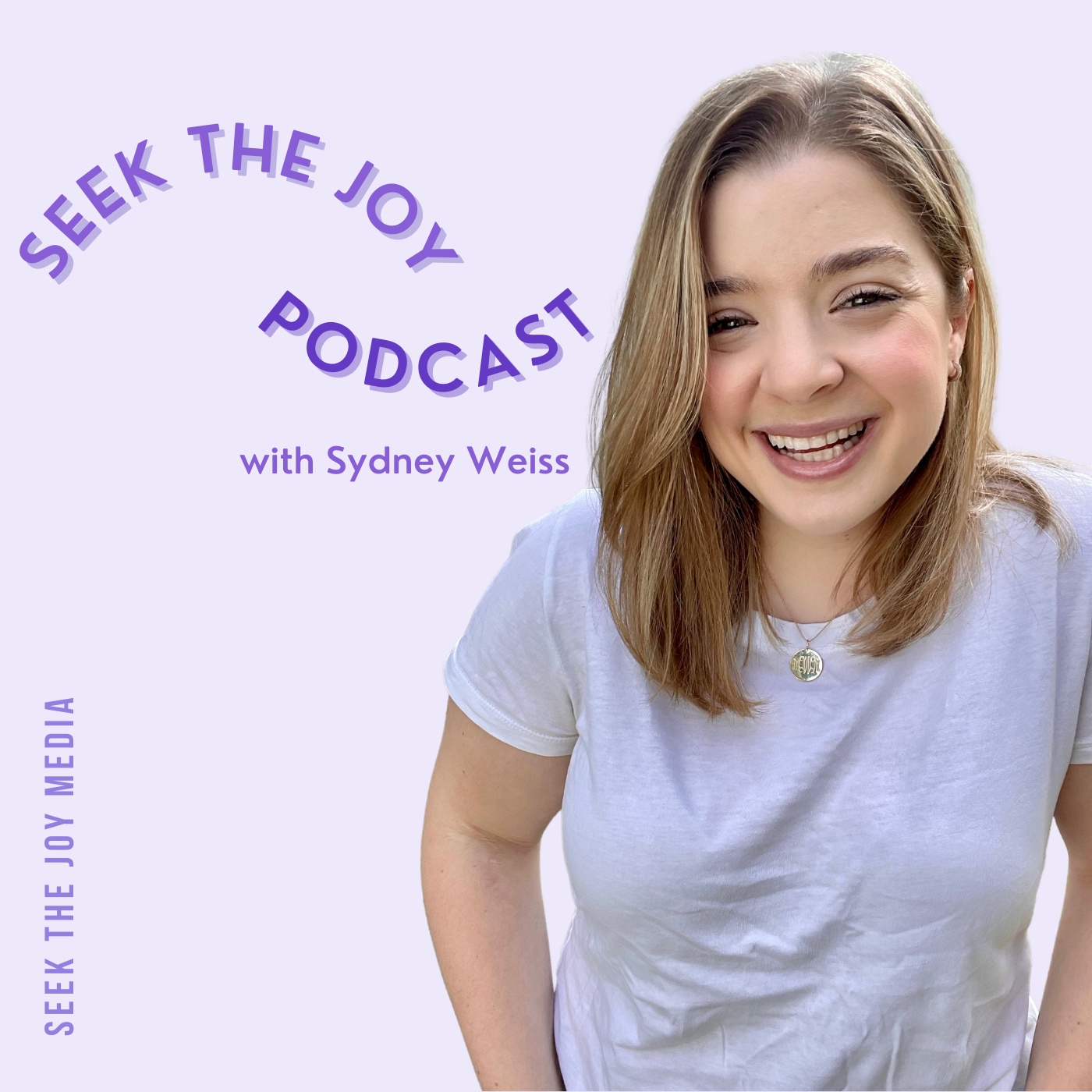 Happy #SeekTheJoy Tuesday!
On the podcast today is Christen Brandt, impact advisor, self-defense instructor, girls' right advocate, Co-founder and Chief Programs Officer at She's the First, and co-author of Impact: Your Step-by-Step Plan to Create the World You Want to Live In, available today!
We chat about:
She's The First, her new book IMPACT, and how you can begin to support the world you want to see by crafting an impact plan, finding your North Star, building a community around you, and sustaining your efforts through self-care and resilience.
Christen shares her advice for anyone feeling pressure, shame or guilt around impact.
Powerful strategies for tackling "the shoulds", and why it's important to stay curious and recognize our role in creating impact.
Plus, we chat about the role of community and collective action, Christen's biggest dream, and so much more!
To connect with Christen visit her website https://cjbrandt.com on Instagram @cjbrandt Twitter @cjbrandt and you can connect with She's The First on their website https://shesthefirst.org and on Instagram @shesthefirst Twitter @shesthefirst Facebook @shesthefirst YouTube @shesthefirst
We'd love for you to check out this week's new episode and join the conversation ✨
Instagram instagram.com/seekthejoypodcast
Facebook fb.me/seekthejoypodcast
Twitter twitter.com/seekthejoypod
E-mail sydney@seekthejoypodcast.com 
Show Notes: www.seekthejoypodcast.com/show-notes
PODCAST WELLNESS WEEK: Sydney is speaking at Podcast Wellness Week on Thursday December 30th at 10am PT!
Join Sydney in conversation with licensed clinical mental health counselor and bestselling author Richale Reed of The Power Within podcast and Amanda Meyncke of the Happiness Spells podcast as they discuss how to get happy! 
This panel on positive mindset offers a fresh perspectives and tools for increasing your happiness quotient and empowering ourselves with actionable steps to feel that sense of contentment and joy in our lives.
Register for the event here by selecting FREE PASS. You can also purchase a FULL PASS for $25 to replay recordings of all the sessions at your convenience and access bonus content here!
The event also features two daily live-streamed panels discussing mental health, sleep, meditation, positive mindset, fitness and nutrition with well-known wellness podcasters, along with daily meditations. Check out the full schedule here.
The panels will be livestreamed for free on Podbean via your browser and the Podbean App.