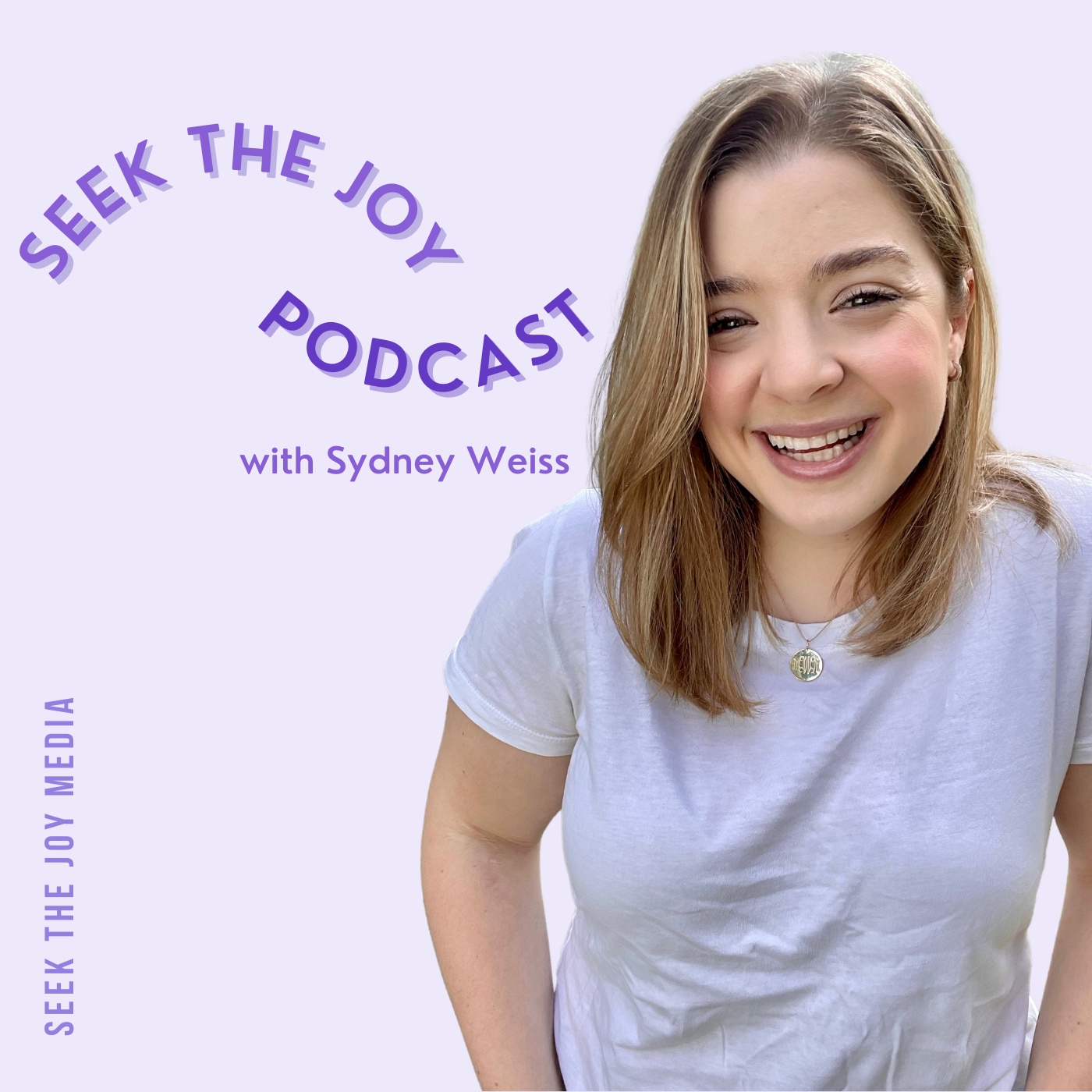 Happy #SeekTheJoy Tuesday! I'm so excited to share the fourth episode in our new series, "Lessons In".
Lauren Smith joins us to share a lesson she's learned about changing the narrative and owning our story, and how by shifting her perception around who she is and really digging deep into her truth, changed everything. We talk about the growth that came from this experience, and the joy she's found. Lauren's reflections, honesty, and vulnerability will leave you feeling inspired, and remind you that we can always choose to be who we want to be, how we want to show up in the world, and the path we want to follow.
Lauren Smith is a Business Strategist, Author, Spiritual Mentor, and Podcast Host. Lauren's believes that we are each born with innate gifts, and it is our duty to share them with the world. Over the last 8 years, Lauren has worked with entrepreneurs all over the world to grow their business online through her authentic, actionable and profitable strategies. Lauren is the co-author of 'The Whole Professional' which is currently being used in a career prep program at University of the District of Columbia. In 2018, Lauren released her book, "Mindful Love: Bite Sized Thought Nuggets to Fuel Your Life" and the rapidly growing podcast, Master Your Mind, Business, and Life. As an eternal learner, Lauren is wildly passionate about mindfulness, growth, spirituality, and helping others become the best version of themselves.
To learn more and connect with Lauren visit her website www.laurensmithbiz.com and you can find her podcast at www.mindbizlife.com. Connect with her on Instagram @laurensmithbiz @mindbizlife and you can find The Spiritual Seekers Affirmation deck here
We'd love for you to check out this week's new episode and join the conversation ✨
Instagram instagram.com/seekthejoypodcast
Facebook fb.me/seekthejoypodcast
Twitter twitter.com/seekthejoypod
E-mail sydney@seekthejoypodcast.com 
Show Notes: www.seekthejoypodcast.com/show-notes
JOIN US IN SUPPORTING OUR HEALTHCARE WORKERS: We're so excited to launch and share our "Seek The Joy" enamel pin! This pin is the perfect way to spread a little joy, remind yourself that brighter times are ahead, and support our healthcare workers on the front lines. Every pin purchase includes a $5 donation to www.getusppe.org to support our healthcare workers who are on the front lines fighting against COVID-19.
RATE AND REVIEW Seek The Joy! When you do, e-mail a screenshot of your review to sydney@seekthejoypodcast.com and we'll send you our NEW and improved #SeekTheJoy Guide for Infusing More Joy into Your Life! 
SEEK THE JOY GUIDES: They're here and they're LIVE!! From our Seek The Joy Guide to Podcasting to Seek The Joy Guide Pitching Guests,  click here to learn more and get your hands on a little more joy in your life.
Did you hear, we're on PATREON! Your support of this podcast means the world. Full of rewards and exclusive content, we can't wait to take this joy journey to the next level. Sing up to be a patron of the podcast here: patreon.com/seekthejoypodcast
JOY CORNER a new interview-style blog series spotlighting inspiring souls, moments that bring you joy, products we love, and so much more. Join our corner of the internet and check out this week's features. Ready to share your light, magic and joy? Get in touch here to share your joys, passions and moments of inspiration. a new post in this series goes live on our site every Thursday.
"LESSSONS IN" SERIES: In this new series, we're sharing our reflections on life's biggest lessons and the joys we find through these experiences - all to create greater connection and community. Every episode features a conversation that will inspire, motivate, and get you thinking- and we can't wait to grow with you. Ready to join us and share a lesson that impacted your life? Fill out our interest form here.
We are gearing up for the next episode in THE POWER OF STORYTELLING! To learn more and to submit your story, visit our website https://www.seekthejoypodcast.com/share-your-seekthejoy-story/ and fill out our interest form.